News and Media
Keep up to date with the latest news and testimonials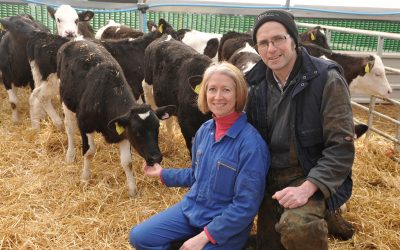 Ed and Nina Jeremy run a herd of 105 pedigree British Friesians at 290-acre Wolfsdale House Farm, near Haverfordwest, Pembrokeshire. Their Rosedale herd produces an annual milk yield average of 7,000 litres per cow at 3.5% protein and 4.6% butterfat with milk supplied to the First Milk Tesco Cheese Group.
Producers of the renowned Shine range of milk replacers for calves and lambs.
© 2017 Bonanza Calf Nutrition Ltd.