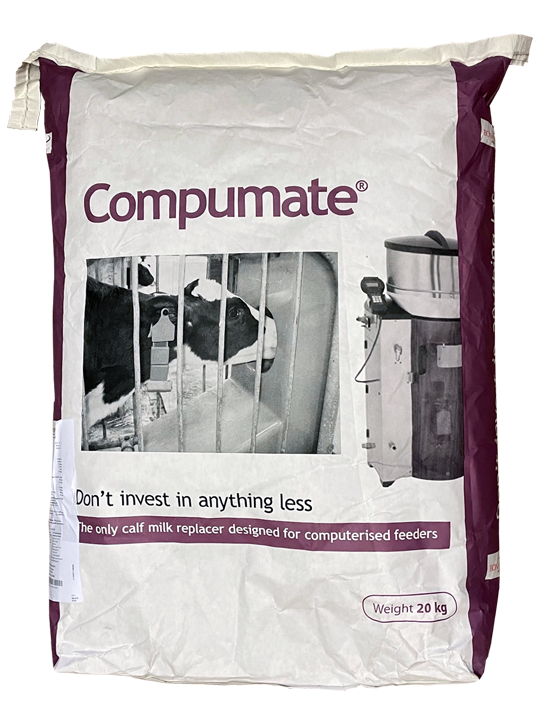 Compumate
Compumate – the only milk replacer designed for computerised machine fed calves.
Many milk powders are suitable for computerised feeders but few are ideal for the calves on the machine. 
This is because calves in large mixed groups sharing the one teat are exposed to vast quantities of pathogens which is maintained through the continuous introduction of young calves on to the feeder.
In most countries, because of herd size, 6-10 heifers per station is the norm.  Treating and removing sick calves as well as administering preventative medicine can eliminate any labour advantage if not managed well.
Table 1 (Liverpool university, Curtis et al, 2016)
Treatments

Ad-Lib feeder

(no more than 6 calves per pen)

Bucket

(no more than 6 calves per pen)

Overall incidence of disease

47

33

Primary cases of  scour (total number of calves = 50)

36

20

Primary cases of pneumonia

(total number of calves = 50)

28

9

Number of infected pens

9 pens out of 17

5 pens out of 17

Mean age with pneumonia (days)

54

36
Even  6 calves per station/pen increased illness substantially (Table 1, Liverpool University 2016)
Compumate is formulated to provide calves with a range of feed ingredients and additives to help keep calves healthy during the feeding period.
These include skim milk, buttermilk , plant oils and polyphenols, omega 3 oil, egg protein, vitamin C and vitamin E.
Compumate is sweetened and contains milk flavours to aid training on the teat and the plant oils encourage dry feed intake – important as calves get older.
Compumate because the feeder is only as good as the milk powder.
Help and Advice
FOR CALVES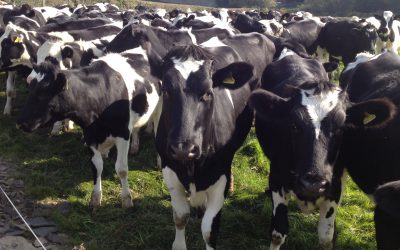 Do calf jackets help prevent disease? What is the best bedding to prevent disease in calves? Is there much of a risk to calf health if you don't clean out calf pens and keep adding plenty of straw? Find out more in our frequently asked questions.
read more
Producers of the renowned Shine range of milk replacers for calves and lambs.
© 2017 Bonanza Calf Nutrition Ltd.