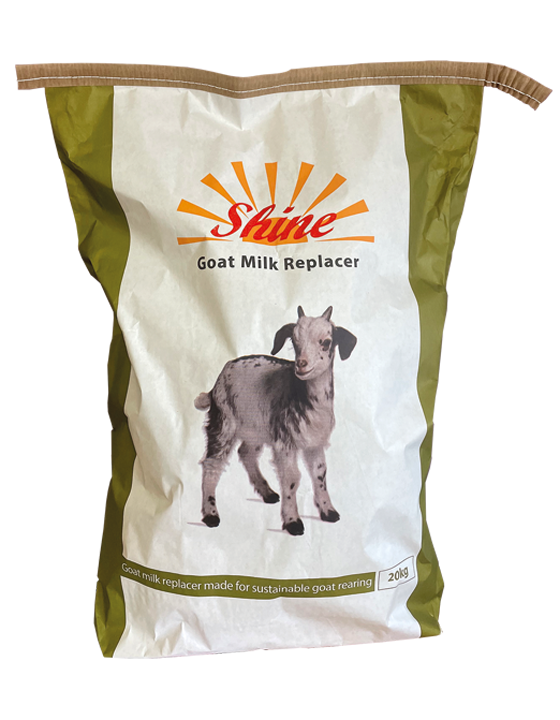 Shine Goat
Shine goat milk is used to rear and fatten over 300,000 kid goats every year mainly in France and Spain. Many of the kids are reared in large numbers with milk replacer making up most of their nutrition, so health and performance are critical. The high level of milk to plant protein ensures kids use the minimum energy required to digest the nutrients in Shine Goat Milk. Coccidiosis can have a detrimental effect on kid health and weight gain performance. Based on plant extracts to help reduce the effects of coccidiosis infection, we can add 'KIDOX' at varying rates depending on the severity of the problem.
Made with goat milk to improve kid health and digestion
Flavour and aroma helps to encourage intakes
Contains high levels of coconut to minimise clostridia growth in the intestine
Contains buttermilk fat to reduce virus populations
| | |
| --- | --- |
| Protein | Minimum 23% milk protein |
| Fat | 23% blend of 6 oils for maximum digestibility and boosted immunity |
| Ash | Maximum 8% |
Producers of the renowned Shine range of milk replacers for calves and lambs.
© 2017 Bonanza Calf Nutrition Ltd.