Brighter calves with Shine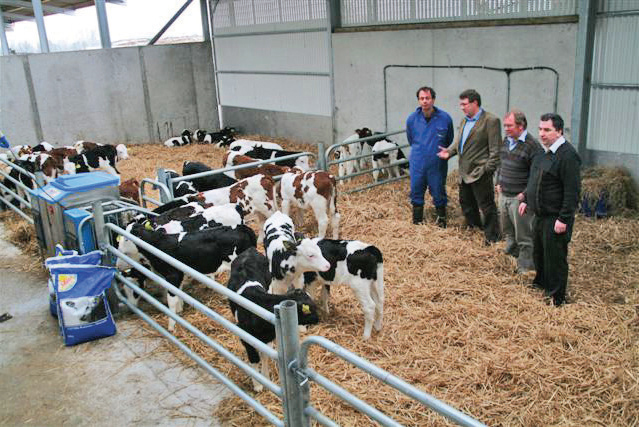 Sean Tynan milks 100 Montbelliard cross Friesian cows on his farm in Mountrath, Co Laois, Ireland.
Last January Sean invested in a Dairymaster computerised feeder but has taken the sensible decision and not allowed the machine to do all the work. In line with many European farmers he waits until the calves are 7-10 old before introducing the calves on to the machine. He does however input the calf details into the feeder from day one so the calf is fed as a 10-day-old calf from the moment it is put on the machine. This policy allows the calf to get over the stress of been withdrawn from it's mother and allows it to settle before it grouped with other calves and trained on the machine. Training is also easier as the calf gets used to been handled.
Shine is made with a combination of Skim and buttermilk to ensure ease of digestion and minimum stress for the young calf. Sean found the calves loved the buttermilk taste and took to the powder straight away.
"Shine is the only milk I had fed that is comparable in performance to cows milk"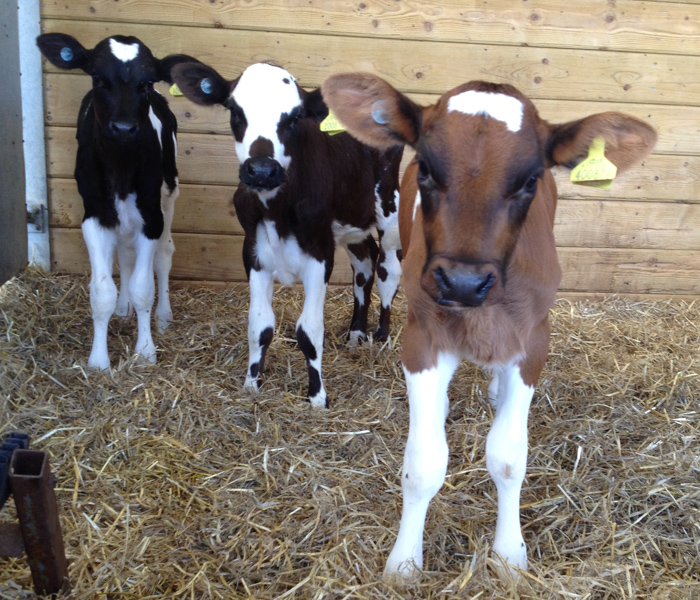 Sean sold calves directly from the feeder at 4 weeks of age and did not use one electrolyte or need to treat one calf for respiratory problems. ''Shine is the only milk I had fed that is comparable in performance to cows milk'' said Sean.
Shine contains butter and skim milk powder to achieve this with the product taking at least 14 hours to digest. Whey based powders disappear after 7-8 hours. According to Joe Murphy of Bonanza Calf Nutrition the purchase of any new calf milk replacer should be based on its colour, its ease of mixing and its solubility. A white colour indicates high levels of skim milk in the milk replacer and easy mixing and solubility indicate that the product has been manufactured with milk ingredients selected for calf feeding and not rejected from some other industry. The quality of the ingredients is far more important than the chemical analysis, he added.
Producers of the renowned Shine range of milk replacers for calves and lambs.
© 2017 Bonanza Calf Nutrition Ltd.