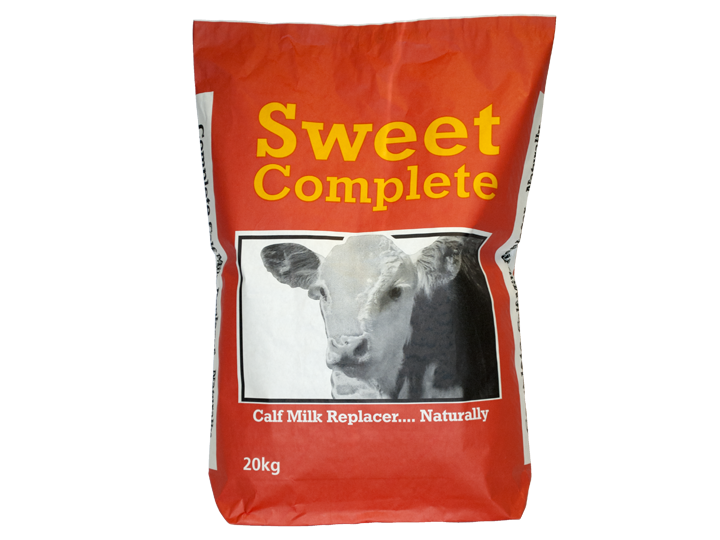 Sweet Complete
Whey milk replacer predominantly deriving from milk proteins for use in twice daily feeding or through an automatic feeder.
Contains buttermilk which reduces stomach upsets and feed refusals as it acts as an emulsifier enhancing fat breakdown and it contains a lactic acid flavour. Additionally, it can reduce rotavirus infectivity.
It contains a blend of oils which increases digestibility of fat for the calf; it is important to have a good mix of short, medium and long chained fatty acids. Additionally, it contains a blend of Omega 6:3 that enhances calf ability to combat pneumonia.
Highly digestible whey protein

Maximum dry feed intake on a twice daily milk replacer

Boosted immunity

Very palatable
| | |
| --- | --- |
| Protein | Minimum 21% milk protein |
| Fat | 17% blend of 6 oils for maximum digestibility and boosted immunity |
| Ash | Maximum 7.5% |
| Crude fibre | Maximum 0.2% |
| Moisture | Maximum 4.5% |
| Lactose | < 50% |
| pH | < 6 |
| BMP | 10% |
Help and Advice
FOR CALVES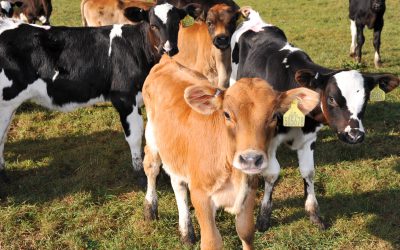 Although it may not seem so, the perinatal period is the most risky period in the life of a calf. Getting a live calf on the ground is crucial in all our books, however ensuring the calf doesn't contract disease when it gets there is another imperative battle to be fought.
read more
Producers of the renowned Shine range of milk replacers for calves and lambs.


© 2017 Bonanza Calf Nutrition Ltd.